Fall-Prevention Equipment Manufacturing Giant
Shanghai Research Institute of Building Sciences Co., Ltd (SRIBS), a high-tech enterprise, was one of the first companies to be titled with "Shanghai Brand". Since its establishment 60 years ago, SRIBS has been expanded to eight institutes, three branches and six subsidiaries. As a professional service provider in the machinery manufacturing industry, it has been dedicated to providing technology consulting service concerning the machinery security system and developing and manufacturing safety protection equipment, featured by SAJ series of fall prevention equipment for building machinery. SRIBS has now become one of the largest manufacturers of fall prevention equipment for construction hoists and accounted for 40% market share.
Time to Change
Despite current prosperity, SRIBS used to undergo a difficult period when actions were needed to improve both efficiency and quality through digitalization.
1.Lack of automation of manufacturing equipment and low processing efficiency fail to catch up with the increasing demands in the market.


2.Insufficient methods of people management pose an obstacle to producing high-quality products in a standardized way.


3.The rise in labor cost and difficulty in recruitment call for a solution.
How Blueiot RTLS Can Help
In the workshop of SAJ series, which covers 5,000 square meters, over 40 Blueiot locating anchors and 100 locating tags were deployed.
1.Asset tracking. With Blueiot RTLS, it is faster to locate and find any carrier, or track its trajectory to visualize and therefore help optimize the route of operation.
2.People management. When an employee wears a locating tag in the form of a wristband with screen display function, he or she, if as the closest or freest, can receive and check the message of an assignment or other notifications just in time. Plus more applications such as attendance checking, work hour calculation, camera linkage, inspection management, etc, the productivity will be greatly improved.
3.Safety control. Blueiot RTLS products provide personnel with light and wearable tags in the form of a badge or a wristband. During the process of finding the machine, nearby personnel can be dispatched in time through distance monitoring, and the search process can be viewed and directed.
Electronic fence. The workshop can be zoned by electronic fencing function, and once an employee steps closer or into a place of danger, the locating tag he or she wears will vibrate and buzz as a signal of retreat and the system will also send an alarm and inform the administrator.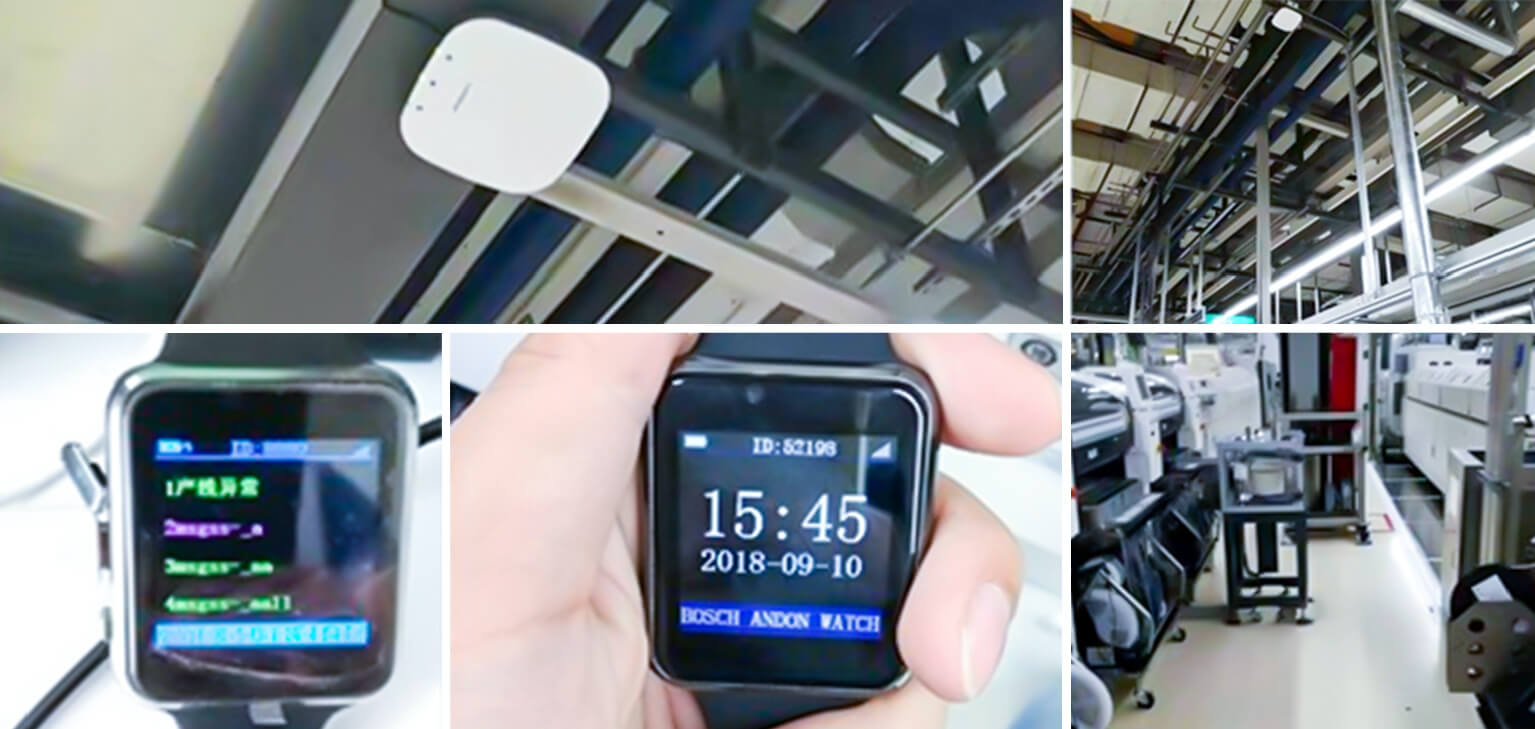 What Has Been Achieved
According to statistics, the two-dimension locating accuracy reached up to 0.5m in unshaded places or at least a sub-meter level in a complex environment where many machines or metal objects are located. And the response time of locating was controlled within 1 second. Meanwhile, a high-precision RTLS not only saved labor, which is, 50% time spent in object finding and route optimization for workers, but also increased the production capacity by 65% and productivity by 40%, along with a 30% decrease of production cycle time and 50% reduction of floor space.
Digitalization enabled SRIBS to break the data barriers in the process of traditional equipment manufacturing and build a data chain by integrating various software systems like PLM, ERP, MES, WMS. Since then, the whole life cycle of a product has also been digitalized and intellectualized via a brand new way of data interaction, which is featured by connectivity of all equipment, interflow of all processes, data sharing, and visualization.